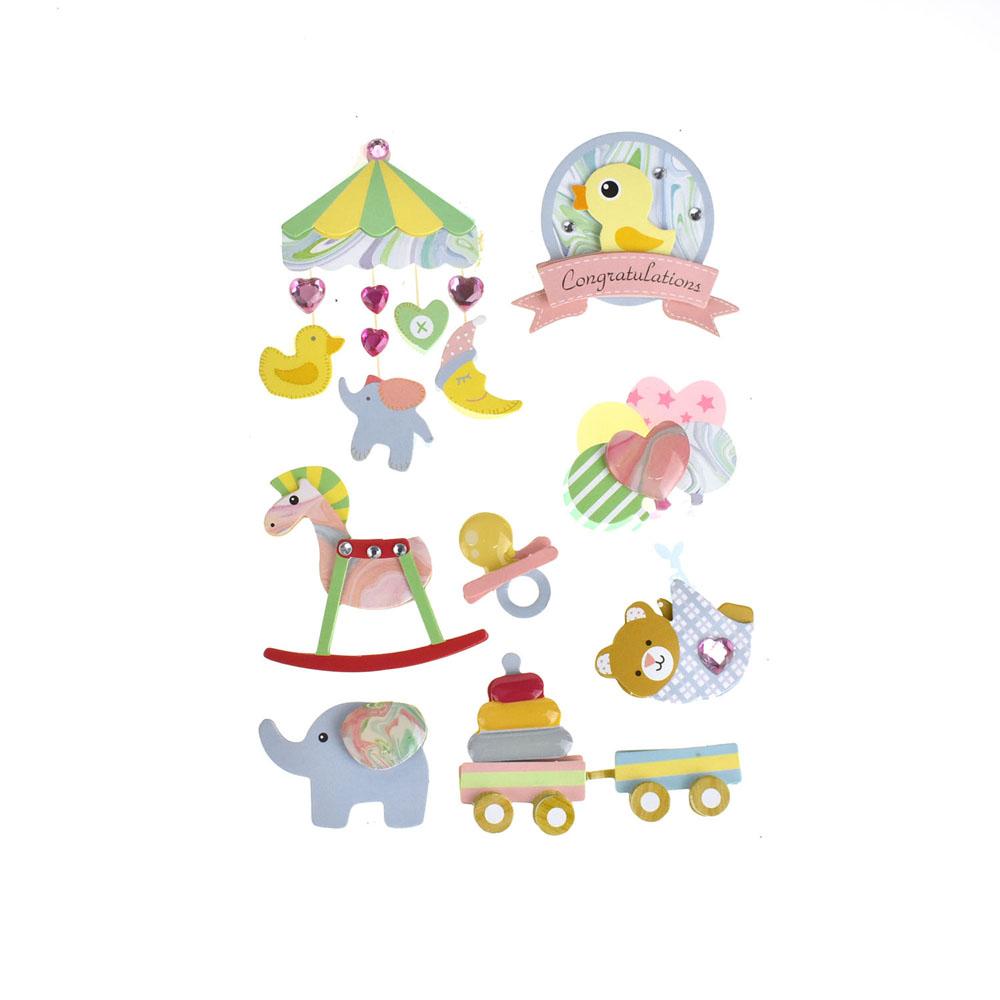 Baby Shower Bundle of Joy 3D Stickers, 7-Piece
$4.74
Give your baby shower event a fun look with these adorable Bundle of Joy 3D stickers. Perfect to accent invitations, table decor and favor give aways. Their precise handmade details are sure to enhance your arts & craft projects.

Includes 7 stickers per pack.

Sizes range from .75" to 2.5"
Related products