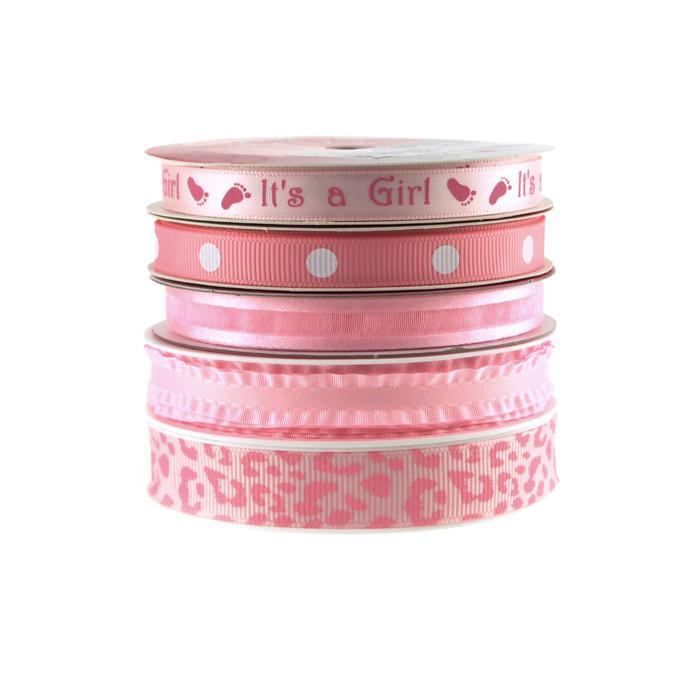 Baby Girl Petite Pink Bobbin Ribbon, 3/8-Inch, 5 Rolls
$13.62
A calming youthful and trendy take on this baby-themed assorted ribbon. Perfect for decorating your baby showers and other parties, gifts, hair bows and craft projects!
You will receive a 5 random selection of ribbons, no duplicates.
Width: 3/8 inches
Each roll comes in 3 yards to 5 yards length.
Related products