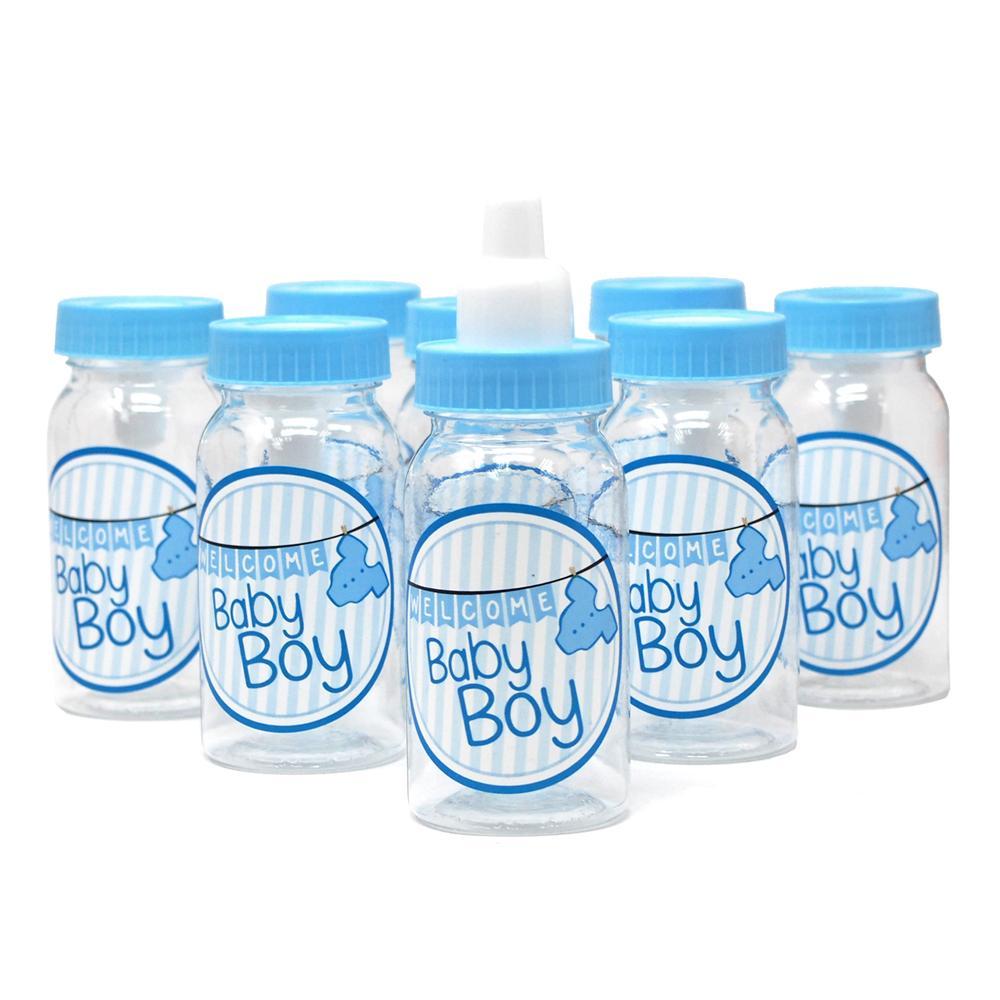 Baby Boy Clothesline Plastic Baby Milk Bottle Favors, Blue, 4-1/2-Inch, 8-Count
$8.53
This pack of plastic milk bottles allows you to save time from making your own party favors. 
The plastic milk bottles is perfect for baby shower occasion. 

Each bottle comes with clothesline sticker labels that says "Welcome Baby Boy". 
Bottles can fit small chocolates, candies, gummy bears or baby toys.
Height with bib: 4-1/2 inches
Fillable Height: 3 inches
Width: 1-1/2 inches (in diameter)
Pack: 8 count


Related products