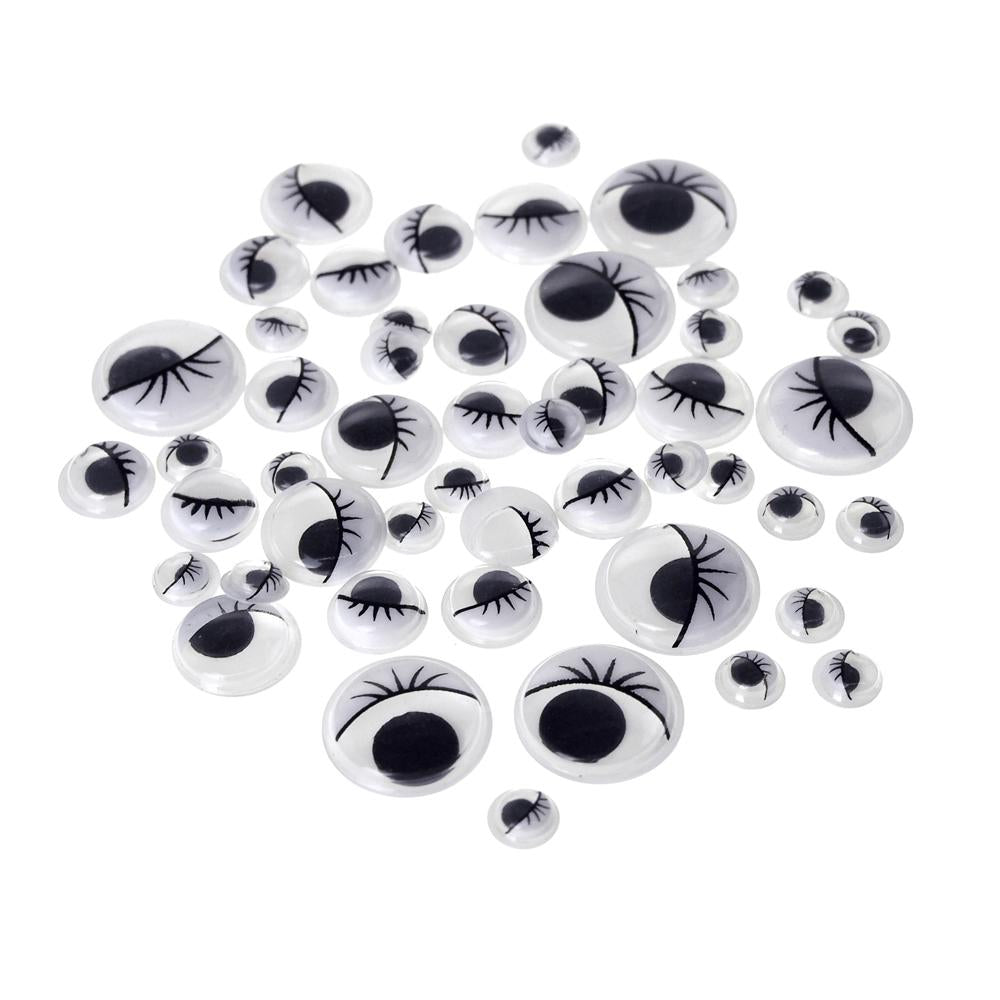 Assorted Small Googly Eyes Lashes Self Adhesive Sticker, Black, 38-Count
$4.53
Wiggly googly eyes have been the perfect crafty item to bring your DIY arts to life featuring a beautiful eye lashes.

The eyes can be stick to any smooth surface and ideal for making crafty creatures, animals and modeled monsters.

Made of Plastic. Each pack comes with 38 assorted black googly eyes.

Size in range from 1/4 inches to 3/4 inches widths.
Related products