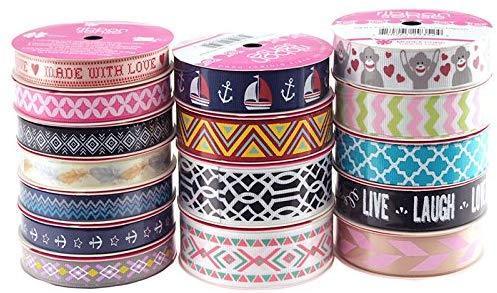 Assorted Grosgrain Printed Ribbon, 3-yard, 16 Rolls
$18.04
Fun and colorful prints and patterns in a narrow ribbon! Use for hair-bows, scrap-booking & more.
You will receive a 16 random selection of ribbons, no duplicates.
A total of 14 printed grosgrain ribbon plus 2 satin printed ribbon.
Size comes in 3/8 inch (7 rolls), 5/8 inch (6 rolls) and 7/8 inch (3 rolls) widths
Each ribbon is 3 yards long
Note: You will not necessarily receive all the ribbons in the pictures but if you see something you definitely want, please let us know.
Related products