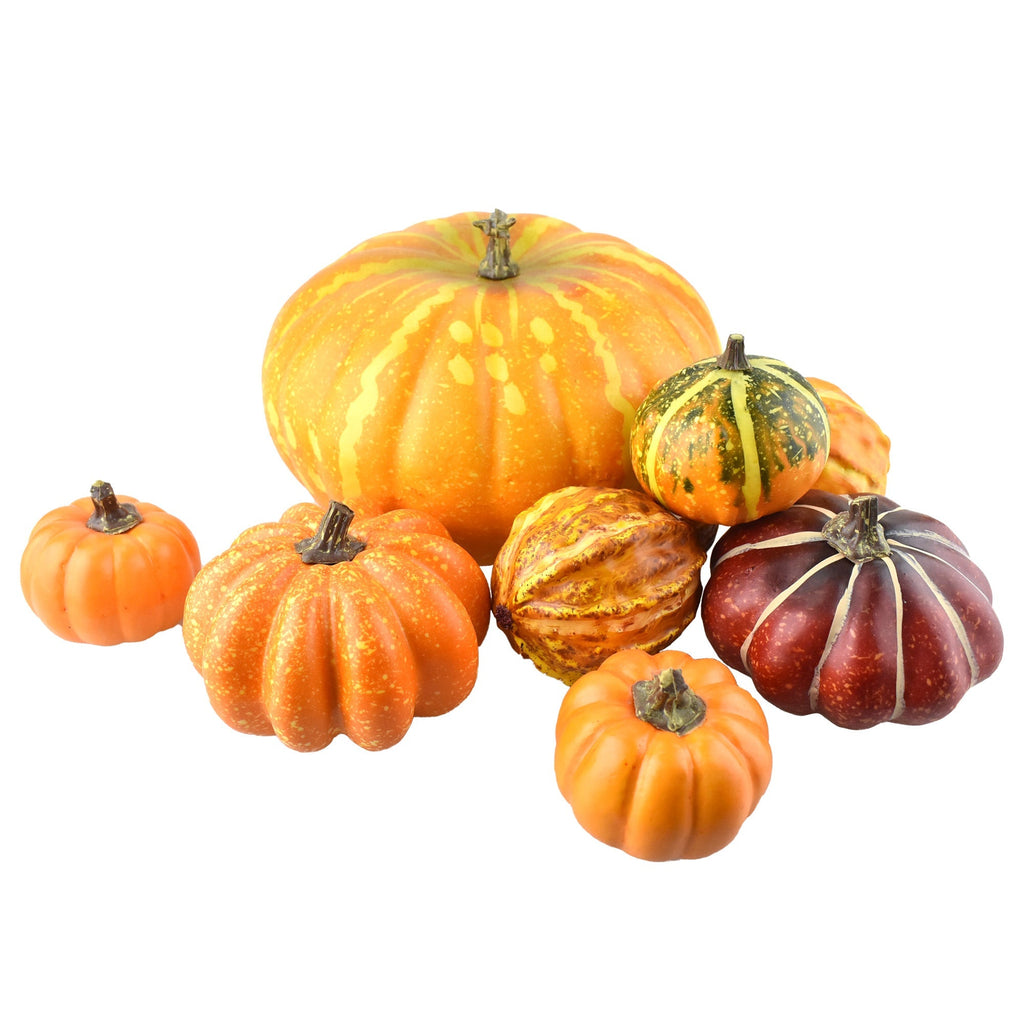 Artificial Pumpkin Home Decor, Assorted Sizes, 8-Piece
$26.95
Accent your indoor or outdoor decor this Fall with these artificial pumpkins! Features assorted pumpkins in various shapes and sizes, for a bold, rustic look. Perfect for Autumn decor, Thanksgiving table centerpieces, or a floral arrangement.

Pack: 8 pieces

Largest Pumpkin Length: 9"
Largest Pumpkin Width" 5"

Smallest Pumpkin Length: 2.75"
Smallest Pumpkin Width" 2.75"
Related products