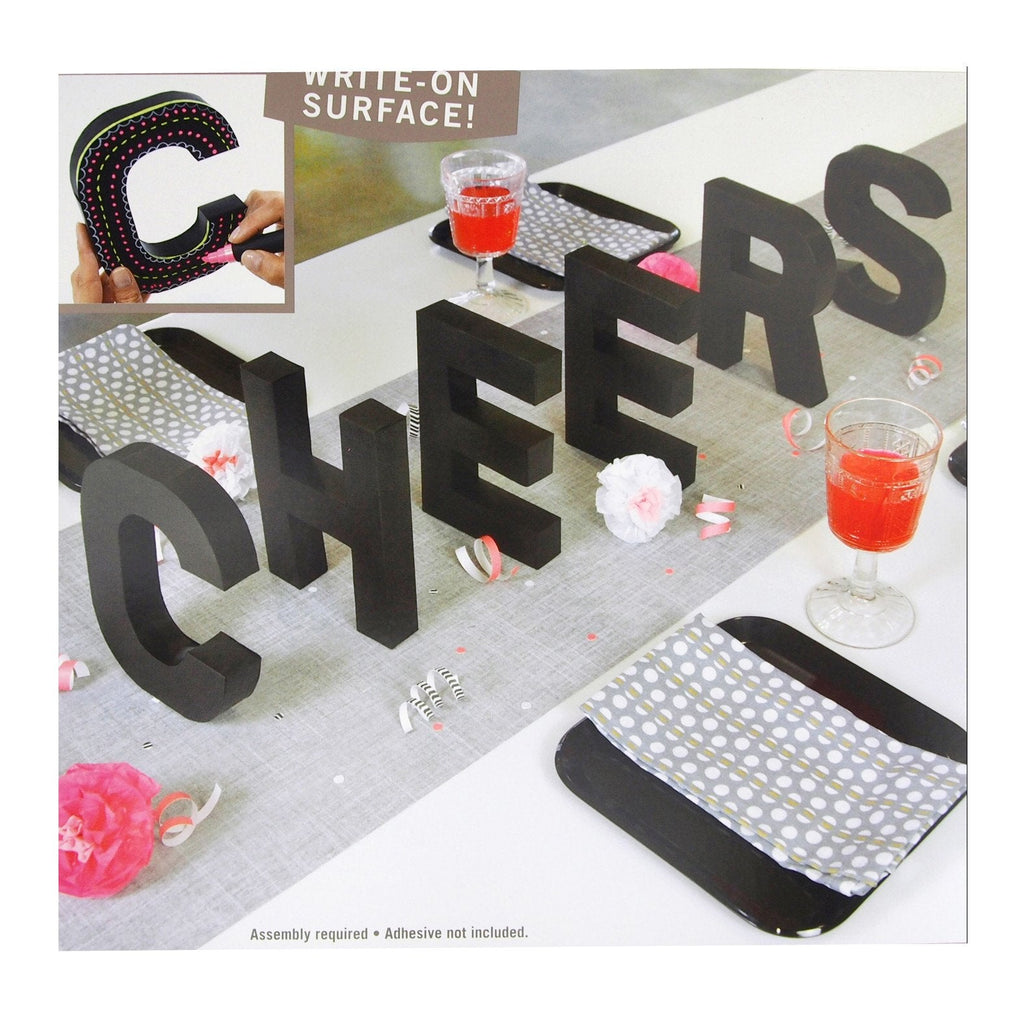 3D Cheers Letter Chalkboard Kit, 7-Inch
$6.38
Create your own message with this chalkboard "CHEERS" sign to showcase your personalize quote, save the date, names, initials, directional sign or anything else.

Assembly required. Comes with instructions.

Height: 7 nches
Width: 4 inches
Pack: 6 pieces

Note: Chalkboard kit consist of CHEERS 3D letters shown in first photo.
Related products