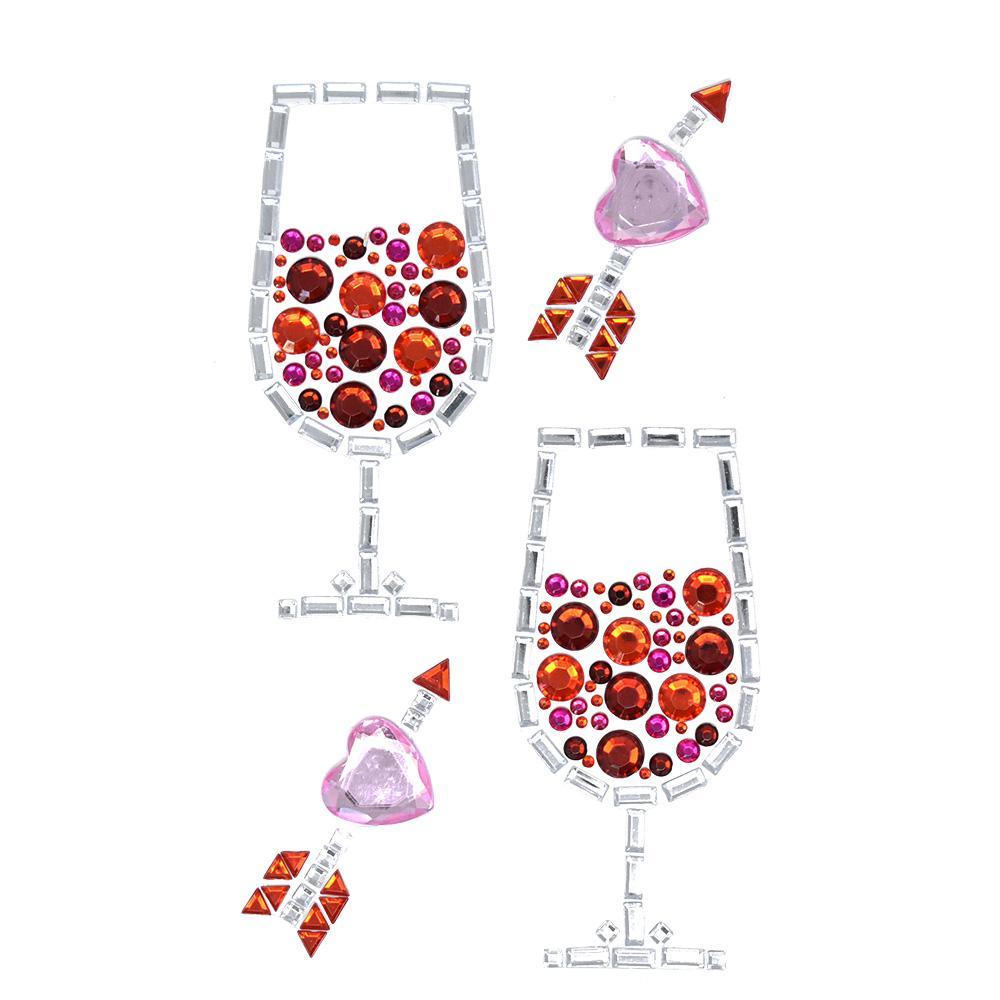 Red Wine Glass and Hearts Rhinestone Stickers, Assorted, 4-Piece
$4.74
Create the perfect design accent that sparkles with this sticker sheet! This sheet features large glasses of red wine with hearts shot with arrows, perfect for Valentine's Day. Ideal for gifts, crafts, and any DIY project.
Sheet includes 4 stickers.
Largest Sticker Length: 3.5"
Largest Sticker Width: 1.5"
Smallest Sticker Length: 2"
Smallest Sticker Width: 0.5"
Related products